Our Favorite Thanksgiving Pie Stock Photos
As I mentioned in my previous post, I LOVE Thanksgiving pies. And shooting stock photo collections for Stocklane means having to create images months in advance. Which means, I also get to eat Thanksgiving Pie (I should say pies, plural, multiple, several…) months in advance as well. In any case, I have a few favorite images that I'd love to share with you today.
Thanksgiving Pie Stock Photos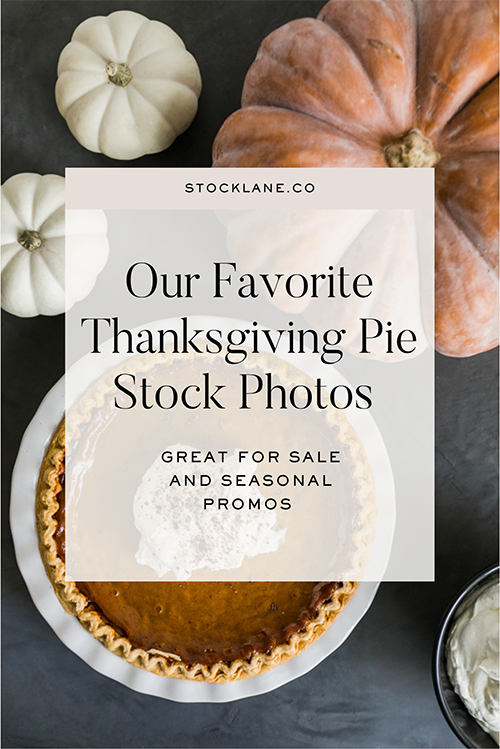 You can scroll through this image gallery below to see some of my favorite pie photos from the Stocklane photo collection:
How To Get These Photos
As always, all of these images are included with Stocklane membership plans.
Our plans start at $49/mo for 30 downloads, or get unlimited downloads for $197/quarter. Join today and experience the difference that truly excellent photography makes.
Click Here To Join Stocklane Today!
To view more images from this and other collections, check out our Instagram feed – and say hi! I would love to connect with you.
Or visit our Pinterest page for more Thanksgiving inspiration. 
Let us know what you think of these images by leaving a comment below!