How To Get Your Marketing Ready For Fall
The Biggest Sales Season of the Year
Well, Fall is just around the corner!   And it's time to get your marketing ready for fall. While a lot of people look forward to Fall for the variety of pumpkin-flavored drinks, I personally look forward to it because it signals the beginning of the BIGGEST. SALES. SEASON of the year.
Which means it's time to roll up our sleeves and get our Fall marketing campaigns ready!  We don't miss out on this huge sales opportunity. I know I don't want to be scrambling for content at the last minute (ahem, designing Black Friday graphics a week before Thanksgiving?! – yes, I've been there, don't judge!).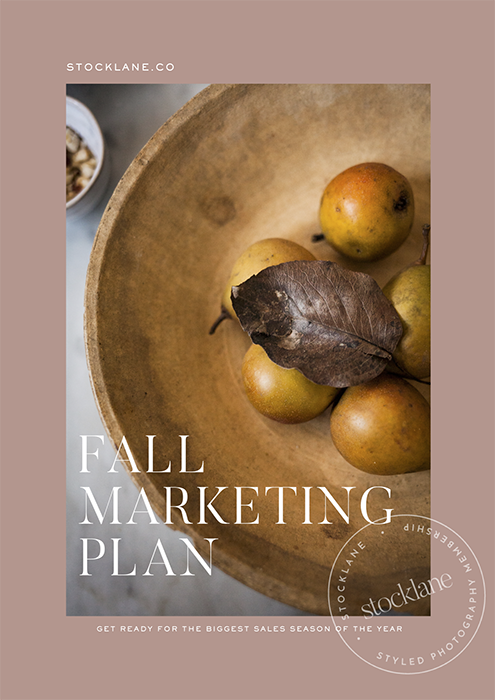 Let's dive into it, shall we? Set aside 20 minutes for this exercise.
Your Fall Marketing Plan
Step #1: Bring out your calendar and mark the most relevant dates and holidays of the season (as long as they are relevant to your business):  Halloween, Thanksgiving, Black Friday/Cyber Monday.
Step #2: Decide if you're running any other seasonal campaigns and add them to your calendar, like a Fall Sales Special. Also decide how long do you want to promote these special campaigns and the holiday campaigns for.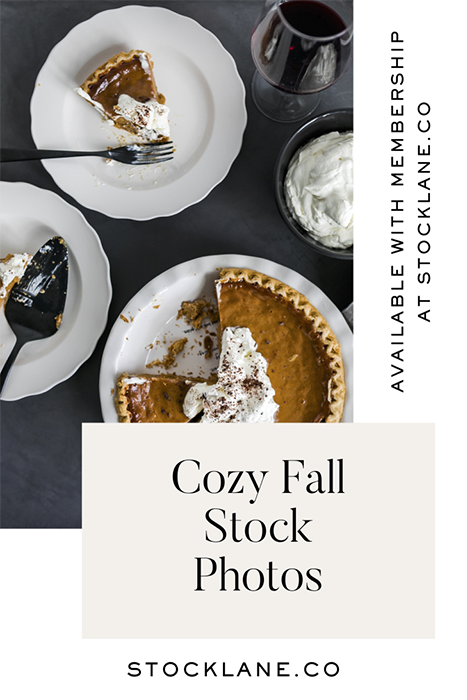 Step #3: For each campaign/holiday, write down which platforms you will need copy and graphics for – Website, Facebook, Pinterest, Instagram, Email/Newsletter, etc.  Don't get overwhelmed, you can probably re-use or repurpose copy and graphics. For instance, I like formatting my Email/Newsletter and Blog graphics in Pinterest-sized proportions. I just add different calls to action or add my website or logo, depending on where they will be used. So the same graphic works for my Email, the Blog (sometimes adding a CTA), and I add the website + CTA for Pinterest. All of this is a breeze to do in Canva of course.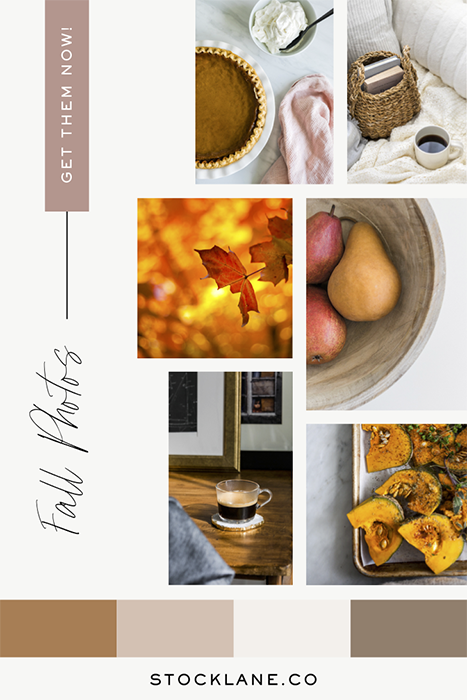 Step #4: Write down the outlines for each piece of content. You don't need to write everything right now, you just need Titles and Topics, so you will know the kind of copy you will need for your graphics – see Step #5.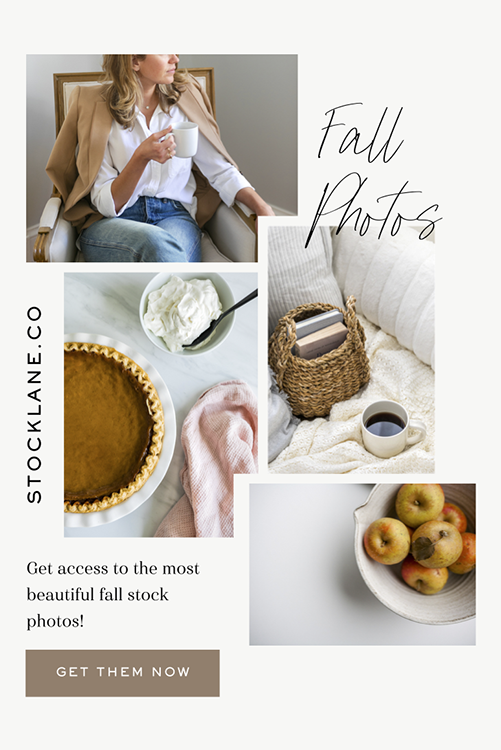 Step #5: If you don't already have brand graphics templates, then it's time to design a few and get them ready for the whole season. Don't re-invent the wheel here or go crazy with a million templates – consistency in your graphics will help with brand recognition. So keep it simple and on-brand.
If design is not one of your strengths or your short on time, you might want to outsource this as soon as possible (meaning, right after finishing this reading this post). Even better, get your designer to create your templates on Canva so you can customize them  as needed.
The list of content and graphic needs for each platform created on Step #3  plus the outlines from Step #4 will keep you on task or will help you set clear expectations for deliverables if you outsource this. If you're designing your graphics yourself, schedule a time on your calendar right now, to get this done ASAP.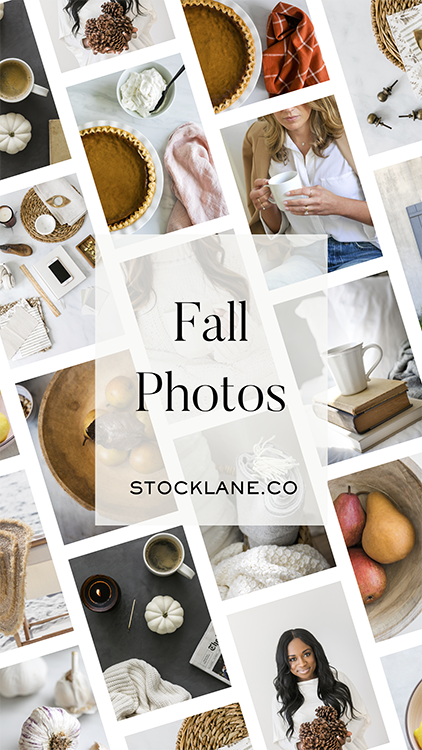 Along with Step #5, let's call it #5B, is selecting the right images for your campaigns.  Pick images that will enhance your messaging and help you evoke the warm, cozy feeling of the fall where appropriate. In this post I have put together a few moodboards and graphics with images you can find in the Stocklane library. Or you can see more of our fall stock photos in this post.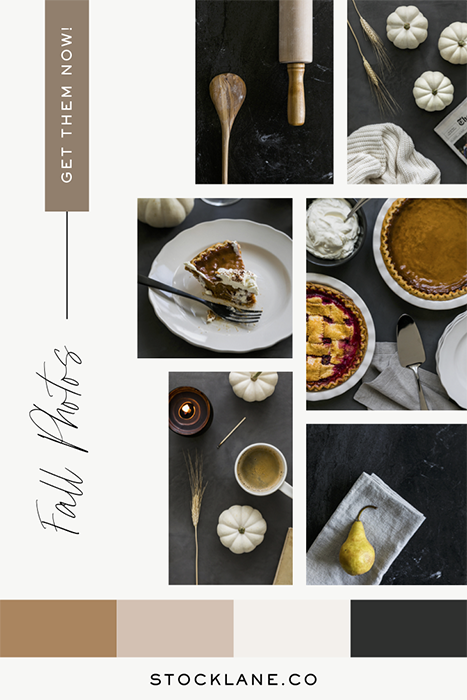 Step #6: Schedule a content writing session. This is the time when you will sit down to write all the copy, so set aside 2-4 hours for this. Make sure you have your graphics ready (or back from your designer or VA) so you can do it all at once. At this point, you have a calendar in place, clear outlines for each piece of content and graphics ready, so the writing part shouldn't be too hard.
Was this helpful? Are you ready to tackle this? Let me know in the comments!
If you like this plan – you can download a PDF version here. Print it and keep it handy so you don't have to keep coming back to this post. Just sign up below and I'll send it to you!