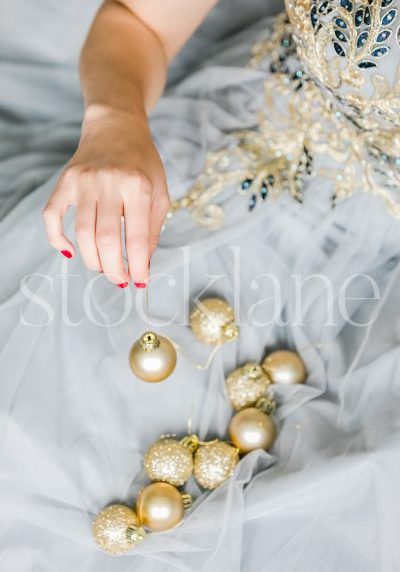 Christmas Stock Photos – Part 1 – Blue & White
Our new Christmas photo collection is live in the library now!
We split this collection in two – the first batch is a very glam, light-blue and white toned set of images. We were inspired by flowy dresses and glamorous parties and strived to create a collection that felt elegant and elevated.
As you know, it is incredibly important to select images for your brand that will speak to your ideal audience, while enhancing your message. Think about your ideal customer – what is important to her? What does her day look like? If you can visualize that person and what they want, you can source better visuals that your audience will respond to.
Plus, people are generally more willing to give you time and attention when your images look great and they resonate with them emotionally. High quality photography will increase customer engagement and conversion – which are crucial during the Holiday seasons, when we all expect to increase our sales.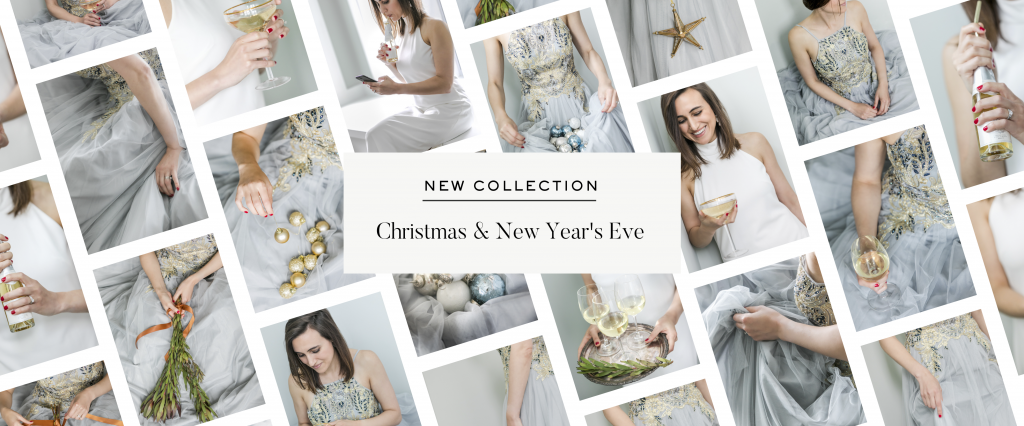 For those of you who do not resonate or do not want to use a classic red & green Holiday palette – this might be the right collection for you!
The goal in creating these images was to equip you with beautiful images to create your holiday season promos and ads, while still keeping a polished and professional look that fits a feminine brand. Below is a moodboard we put together to get you inspired!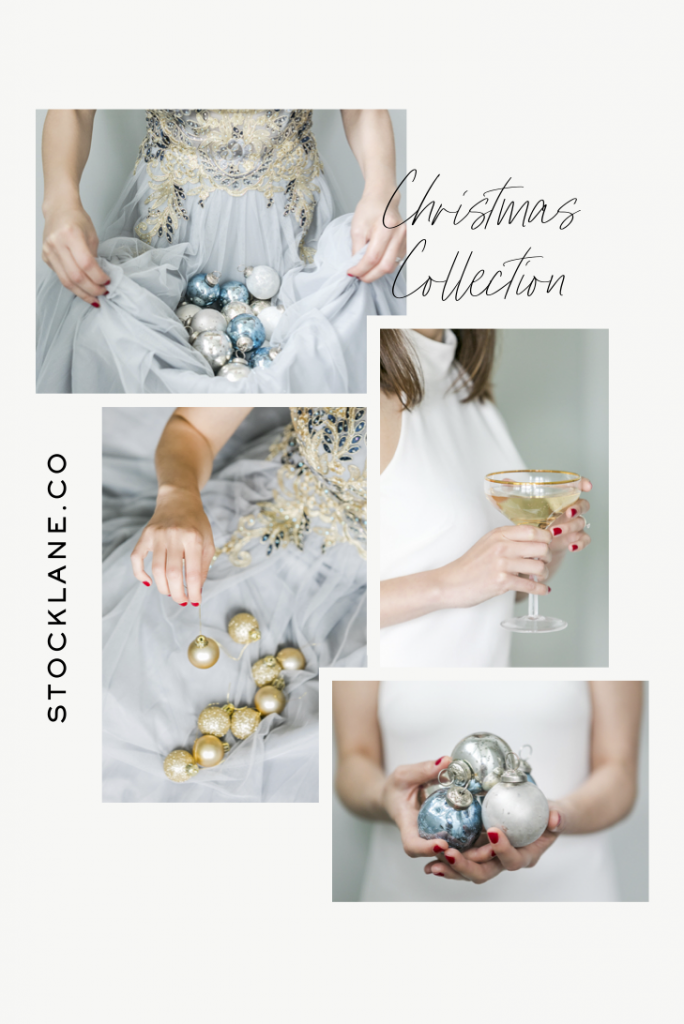 We also thought it would be fun to put together a few sample ads to help you visualize what you could do with these images.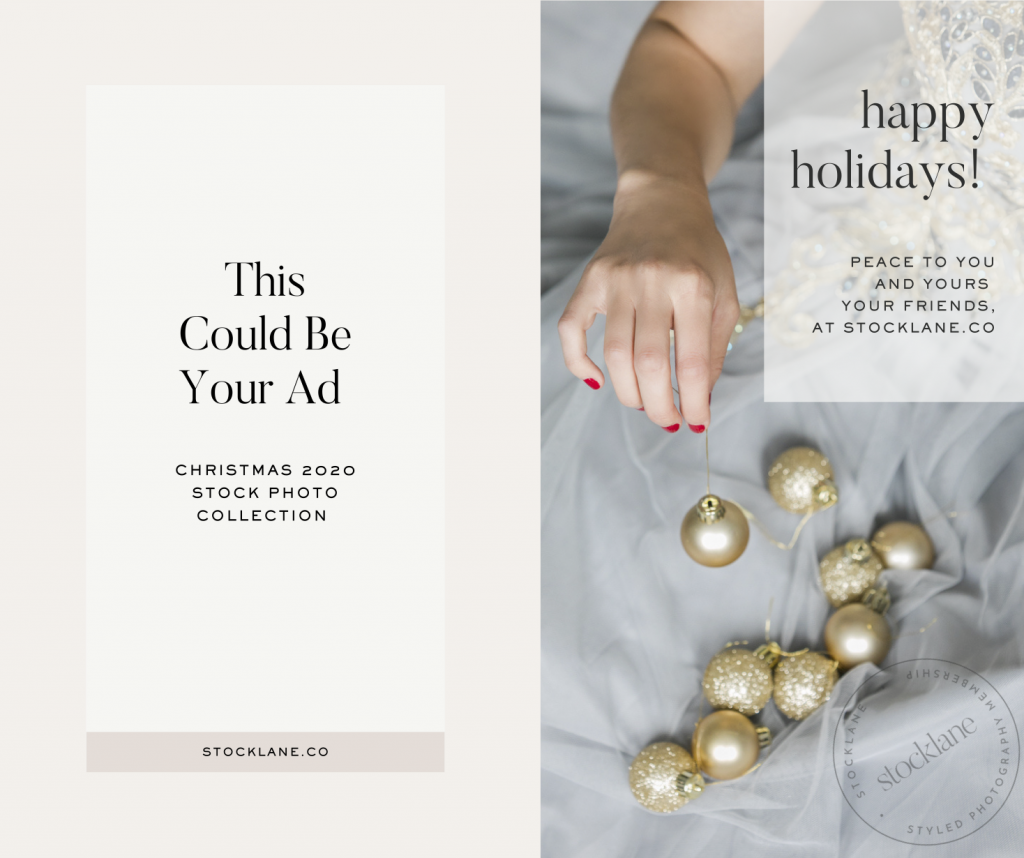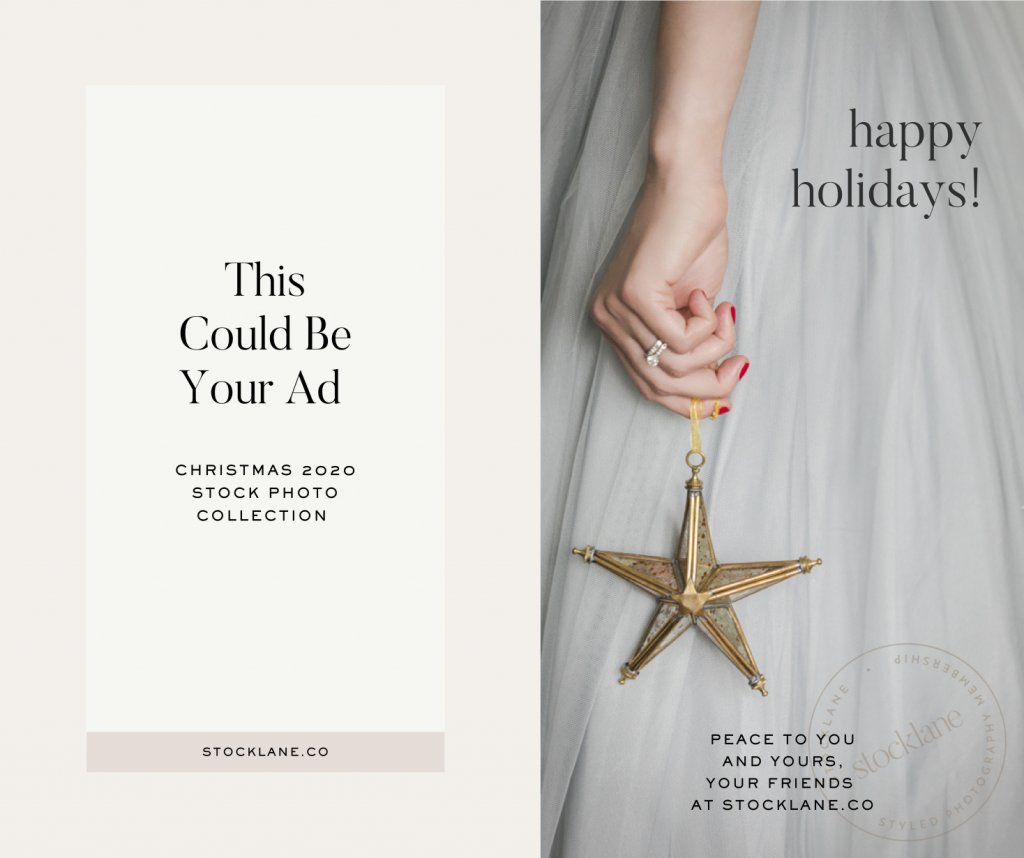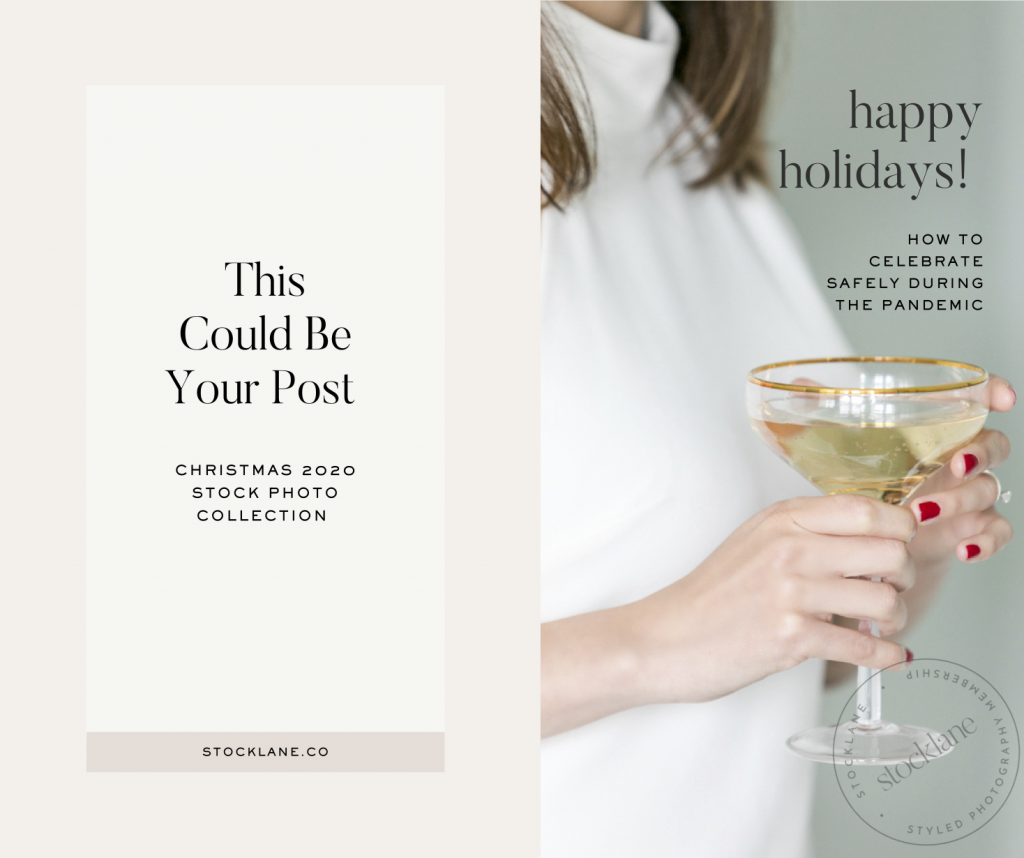 All of these images are available with a Stocklane membership. We have monthly plans with 30, 40, or 50 downloads per month or a quarterly plan with unlimited downloads.

If you haven't yet, come follow us on Instagram – we will be sharing more of this gorgeous collection throughout the season. See you there!